There is no shortcut to success, but we might have one for you.
You can be like TSMC and establish a Business Development Division, but that takes cash (a lot).
Instead, pay the membership dues, and you will be looking at the same horizon as TSMC.
Most people only realize business opportunities when they read the media reports. However, that is not the style of Green Impact Academy. We have invested 4 years into research of the domain before uncovering the gold in energy storage.
2017 – Meetups began discussing the possibilities of energy storage
2019 – Our Column began exploring ESS business models
2020 – Meetups supported the industry to AFC procurement bids
2020 – Nearly 50% of AFC procurement bidders are members of Green Impact Academy
2020 – Our Column began discussing power trading strategies
2021 – Our Column became materials for qualification exams of Taipower power trading professionals
2021 – Nearly 97% of the members who attended our meetup passed the test
2021 – Mobilized over 900 people to take the qualification exam
2021 – 100% of the QSEs are members of Green Impact Academy

You are no TSMC – a company that can afford to establish teams by itself without relying on anyone else and single-handedly carve out a new frontier on its own. This is because green industry has its barriers to entry, whether in field of knowledge, technology, or networking. There are business opportunities but they may be beyond your grasp. Businesses cannot have control over all of the domain's resources and will find themselves truly tested to establish an internal task force that can solve all the problems.
This is where we step in. You do not need to know about the specialized knowledge, technology, and social connections of the green industry domain: We will handle these for you, helping you locate business opportunities and implement successful landings. This solves problems for your company by significantly reduce the time, money, effort and trial-and-error.
Netflix always knows what movies you like, and we know what companies might be your best fit to partner with

Like Netflix, we have digitized all the information related with the green industry. By using a more efficient method to help business collaboration matchmaking among our members, we can raise your success rate. These are the services we provide: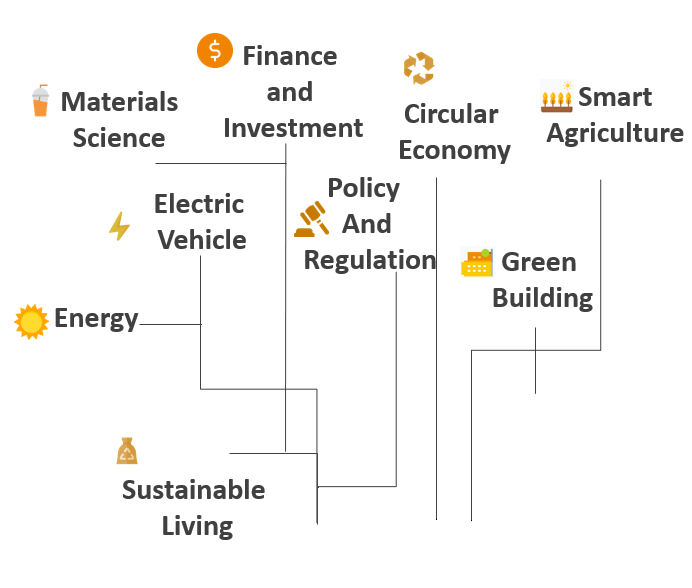 Learn More